World Banana Day
Target groups:

all
Students
Employees of the Geisenheim University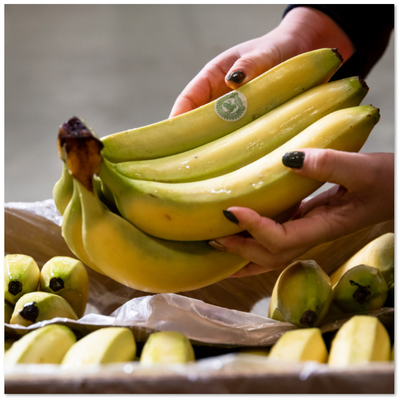 9 out of 10 bananas are sold below value. Although they travel 11,000 kilometers to be sold in German supermarkets, they cost half as much as apples harvested in Germany. In supermarkets, bananas are on sale for as little as 79 cents per kilo. So far, only one out of ten bananas has a fair trade seal. But things have changed since the Banana Fairday in 2018: In September, Lidl started to switch to only fairly traded bananas. Will other supermarket chains follow the lead?
Far from it! Competitors are cutting prices! The banana must not be sold off at the expense of people and the environment. Fairly traded fruits are an important step towards more transparency and price stability. The fair trade minimum price is non-negotiable and acts as a safety net against falling prices. What's next? On World Banana Day, FairTrade and Oxfam are drawing attention to the unfair price pressure of supermarkets.
Hochschule Geisenheim University is currently in the process of being certified as a FairTrade University and supports events and campaigns organized by FairTrade.