Elections of Student Representatives to the Academic Senate and the Student Parliament (StuPa)
01/21/2020
10:00 AM
-
01/23/2020
2:00 PM
Attendance:

offline

Event location:

Geisenheim University, Foyer Campus-Building

Organizer:

Hochschule Geisenheim University

Target group: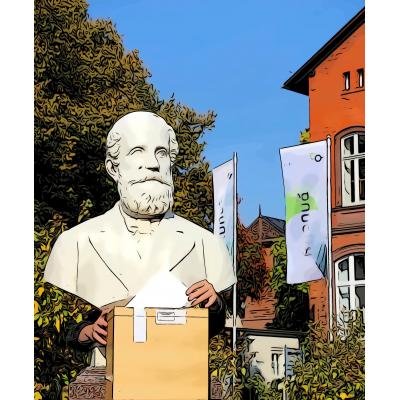 YOUR VOTE COUNTS!
Elect your representatives to the Academic Senate and to the Student Parliament (StuPa).
Who can vote? All students of Hochschule Geisenheim University
For what? The Academic Senate (students), Student Parliament (StuPa) (students)
When? January 21 to 23, 2020, daily from 10:00 a.m. to 2:00 p.m.
Where? Campus Building (Foyer)
Please note that you may be required to present your ID.
More information about this event
Event location:
Geisenheim University, Foyer Campus-Building
Von-Lade-Straße 1
65366 Geisenheim
show on map
Organizer:
Hochschule Geisenheim University