Fourth Culinary & Wine Tourism Conference (CWTC) Postponed
postponed
Attendance:

offline

Event location:

Hochschule Geisenheim, Gerd-Erbslöh Hörsaal, Campus Gebäude

Organizer:

Institute of Continuing Education

Category: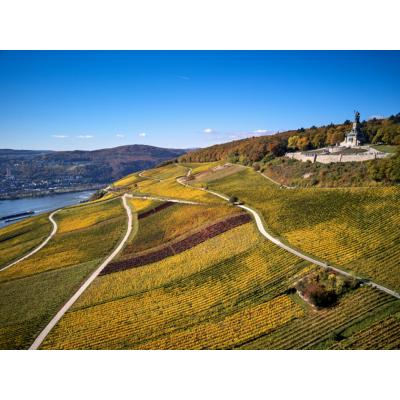 View at Niederwalddenkmal (Bildrechte Winfried Schönbach)
The reasons for postponing the conference are the cancellations of the ITB Berlin and ProWein Düsseldorf trade fairs. The third Rheingau Conference will go ahead as planned on March 9.
Following the cancellations of the ITB, the world's leading tourism trade fair in Berlin, and the international ProWein exhibition in Düsseldorf, the organizers of the Fourth Culinary and Wine Tourism Conference (CWTC) have today decided to postpone the scientific tourism conference at Hochschule Geisenheim University which had been planned for March 10 and 11, 2020.
"The travel component was an important part of the planning process for our conference at Hochschule Geisenheim University - but now that the trade fair has been cancelled, this is no longer the case," said Jens Rüdiger, M.Sc., the scientific head of the fourth CWTC. The conference will be held later this year, an alternative date will be announced shortly here.
If you have already paid the conference fees, you don´t need to take any action, they will be set aside for the new conference date. If you would rather be reimbursed, please contact us at rogerbaumeister@campus-geisenheim-gmbh.de
The third Rheingau Conference, which is being organized by Rheingau-Taunus Kultur und Tourismus GmbH, Rheingauer Weinwerbung GmbH and Zweckverband Rheingau, will go ahead as planned on March 9, 2020 at Hochschule Geisenheim University. For more information go to https://www.rheingau.com/rheingau-konferenz/
More information about this event
Event location:
Hochschule Geisenheim, Gerd-Erbslöh Hörsaal, Campus Gebäude
Von-Lade-Straße 1
65366 Geisenheim
show on map
Information and Downloads:
Organizer:
Institute of Continuing Education
partners
Book your tickets here