"Join the vine and wine open access movement" | Presentation of the IVES network
07/11/2022
10:00 AM
-
11:00 AM
Attendance:

Presence event

Event location:

Hochschule Geisenheim, Hörsaal 20, Pavillon

Organizer:

Hochschule Geisenheim University

Category:

Target groups:

Students
PhD students
Researchers
Employees of the Geisenheim University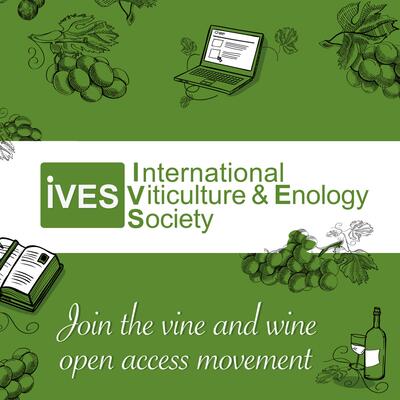 We would like to invite you to become part of the viticulture and enology open access movement and join our exchange and networking session with the International Viticulture & Enology Society (IVES) on Monday, July 11, 2022: 10 – 11 am in lecture hall 20.
IVES is an association of leading universities and research institutions focusing on viticulture and enology – including Hochschule Geisenheim University as a founding member. It aims to make the results of scientific research in viticulture, enology and related disciplines freely available to the scientific community and industry professionals.
Academic authors can publish their articles free of charge in OenoOne, one of the industry's leading peer-reviewed open access journal with an impact factor of 2,305. Practice-oriented articles in IVES Technical Reviews are translated and published in six languages which means that you can make an important contribution to the international knowledge transfer. In return, you have access to current results of leading research institutions free of charge.
Exchanging views and networking is exciting – not just for researchers, doctoral candidates and students dedicated to viticulture an enology, but also from related disciplines. In addition, the event will be a great opportunity to get together with old and new colleagues, students and doctoral candidates and engage in interdisciplinary discussions.
More information about this event
Event location:
Hochschule Geisenheim, Hörsaal 20, Pavillon
Von-Lade-Straße 1
65366 Geisenheim
show on map
Organizer:
Hochschule Geisenheim University