Spring School 2022
Young Scientists Conference Food Biotechnology Spring School in Geisenheim supported by DECHEMA
Register by 17 December 2021
Attendance:

Presence event

Event location:

Hochschule Geisenheim University, Gerd-Erbslöh Hörsaal, Campus Gebäude
Hochschule Geisenheim, Hörsaal 10, Villa Monrepos

Organizer:

Hochschule Geisenheim University

Categories:

Target groups: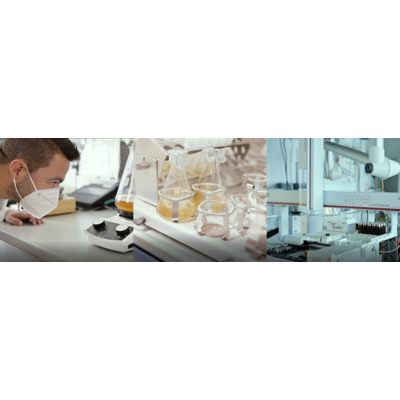 ©Sascha Mannel
Discussing 'hot topics' in food biotechnology, learning from experts and from each other – that's the aim of this Spring School for PhD students and early stage postdocs. Expert lectures will give a thorough introduction in fields like aroma production and analysis, enzymes for food production, or design of experiments. We invite young scientists to present and discuss their current work, to foster the exchange of experiences and ideas.
Between the Rhine and the vineyards, this year's host, Hochschule Geisenheim University, is pleased to welcome you from 30.03. - 01.04.2022. The scientific program will be accompanied by a welcome dinner and a wine tasting of the university's own wine.
More information here
More information about this event
Event location:
Hochschule Geisenheim University, Gerd-Erbslöh Hörsaal, Campus Gebäude
Von-Lade-Straße 1
65366 Geisenheim
show on map
Hochschule Geisenheim, Hörsaal 10, Villa Monrepos
Rüdesheimer Straße 5
65366 Geisenheim
show on map
Information and Downloads:
Organizer:
Hochschule Geisenheim University
Register here for the event