First Digital Pan Caucasian Wine Summer School
- East Meets West -
03.08.2020
10:00 Uhr
-
19:00 Uhr
04.08.2020
10:00 Uhr
-
19:00 Uhr
05.08.2020
10:00 Uhr
-
19:00 Uhr
06.08.2020
10:00 Uhr
-
19:00 Uhr
07.08.2020
10:00 Uhr
-
19:00 Uhr
Veranstaltungsformat:

Online-Veranstaltung

Veranstaltungsort:

Online-Veranstaltung

Veranstalter:

Hochschule Geisenheim University

Kategorie:

Zielgruppen:

Professionals
Viticulture & Enology
Wine Business
Students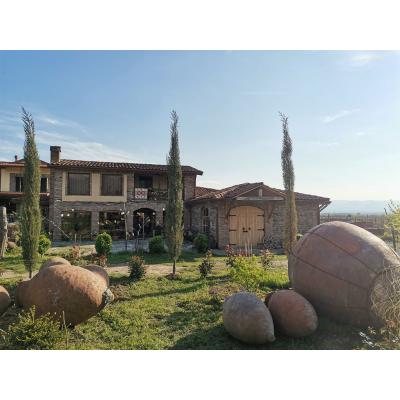 Bildrechte: Kakha Tchotiashvili
Organized by Geisenheim University and supported by DAAD
For students and professionals from the area of viticulture, enology and wine business
If you are interested in viticulture, enology in the Caucasus, and Germany and Wine Business, join us at the Online Summer School of Geisenheim University from 08/03/2020 – 08/07/2020.
The professors and lecturers of Geisenheim University, the Armenian National Agrarian University, and the Agricultural University of Georgia and industry experts will provide deep insights into the related areas.
There are no participation fees to be covered. The classes will be taught in English.
The following topics will be covered:
Developments in the Armenian and Georgian wine industry
Qvevri Vinification
Climatic constraints in viticulture
Training styles in Germany
Viticulture and winemaking technologies of Riesling, Beerenauslese, and Icewine
Wine production technologies of German sparkling wine
Wine Business and World Wine Markets
Wine Marketing
Registration
The online summer school is open for the students and professionals from the viticulture, enology, and wine business areas. You can register online due to July 30th.
During the registration process, please indicate in the "comments" section on which days you would like to participate in the event.
There are no participation fees
Contact: for more information, please get in touch with Dr. Sophie Ghvanidze Sopiko.ghvanidze@hs-gm.de
Weitere Informationen zu dieser Veranstaltung
Veranstaltungsort:
Online-Veranstaltung


Veranstalter:
Hochschule Geisenheim University
Melden Sie sich Hier zur Veranstaltung an
Schnellanmeldung
nicht mehr verfügbar