OENOBIO Summer School
Veranstalter:

Zielgruppe: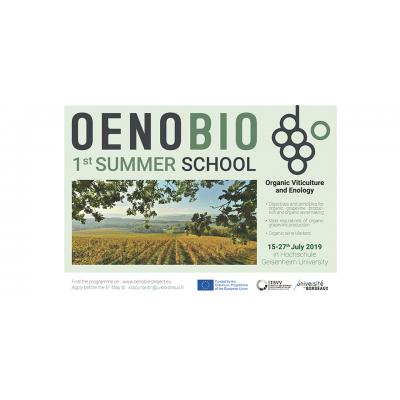 OENOBIO Summer School is a dense programof study (13 continuous full days), which brings ogether students and professors/teachers staff from 5 Europeans higher education institutions.
This program will be held in Geisenheim (Germany) from 15th to 27th July 2019. Students and teachers will worktogether in multinational groups on the specific topics of organic viticulture and enology.
OENOBIO Erasmus+ encouraged not only the mobility of students and teachers, but it also intensifies the collaboration among our EU-universities partners. Special emphasislies on the intercultural know-how exchange. Global networks and international competences do belong together.
The Partnership:
University of Bordeaux (UB), FRANCE (Coordinating institution), University Rovira y Virgili of Tarragona (URV), SPAIN, University of Torino (UNITO), ITALY, University of Agronomical Sciences and Veterinary Medicine of Bucharest(UASMV), ROMANIA, Hochschule Geisenheim University (HGU), GERMANY, Syndicat des Vignerons Bios Nouvelle Aquitaine, ECOVIN
More information:
http://www.oenobio-project.eu/summer-schools/summer-school-1.html
Weitere Informationen zu dieser Veranstaltung
Informationen und Downloads:
Veranstalter:
Hochschule Geisenheim